Home Improvement
7 Key Factors to Consider When Building a Luxury Home
Building a Luxury Home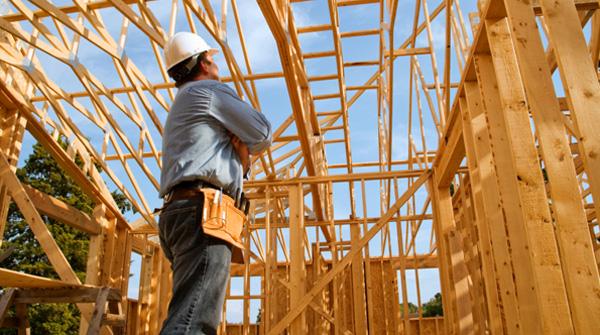 Building a luxury home is an exciting journey, a chance to craft your dream living space with all the comforts and amenities you've always desired. However, it's also a big investment that requires careful planning and consideration. From choosing the perfect location to selecting the right builder, every decision can significantly impact the outcome of your project.
Here are seven key factors to consider when building a luxury home to ensure your new residence is not only beautiful, but also a sound investment that enhances your lifestyle.
1. Selecting the Ideal Location
The location of your luxury home is more than just a physical address—it's where you'll create memories, build relationships, and live out your daily life. It's crucial to choose a location that not only suits your current lifestyle but also aligns with your future goals.
Consider factors such as proximity to amenities like schools, shopping centers, and healthcare facilities. If you value peace and tranquility, a home in the countryside or by the sea might be ideal. On the other hand, if you thrive in a vibrant and dynamic environment, a city location might be more suitable.
Also, the location can significantly impact the value of your property. Even within the same city, different neighbourhoods can have vastly different property values. Do some research on property trends and consult with real estate experts to make an informed decision.
2. Establishing a Clear Budget
Building a luxury home can be costly, and it's easy for expenses to spiral out of control if you don't have a clear budget in place from the outset. Be realistic about what you can afford and remember that the cost of building a home is more than just the construction costs.
There are many other expenses to consider, including land costs, utility connections, landscaping, interior design, and potential cost overruns. It's always a good idea to set aside a contingency fund to cover any unexpected costs that may arise.
Work closely with your custom home builder to develop a budget that includes all these elements. A good builder will be transparent about costs and help you make decisions that align with your budget.
3. Choosing the Right Builder
The builder you choose can make or break your home building experience. It's essential to select a builder who has experience in constructing luxury homes and shares your vision for your dream home.
Look for a builder with a strong track record of delivering high-quality projects on time and within budget. Ask to see examples of their previous work and speak to past clients if possible. This will give you a sense of their workmanship and commitment to customer satisfaction.
A good builder will also provide comprehensive services, from design and planning to construction and post-construction support. They should be able to guide you through the entire process, making it as stress-free as possible.
4. Designing Your Dream Home
Designing a luxury home is about more than just choosing the right floor plan. It's about creating a space that reflects your personality and meets your unique lifestyle needs.
Think about how you intend to use each space in your home. Do you love to cook and entertain? Then perhaps you need a gourmet kitchen with top-of-the-line appliances and a large dining area. If you work from home, a quiet and well-equipped home office might be a priority.
Don't forget about outdoor spaces too. A beautifully designed garden, a spacious deck, or a luxurious pool can greatly enhance your living experience.
Remember, the best home designs are not only aesthetically pleasing but also functional and sustainable. Consider incorporating eco-friendly features like solar panels or energy-efficient appliances to reduce your environmental footprint and save on energy costs in the long run.
5. Navigating the Construction Process
The construction process can be complex and challenging to navigate, especially if you're new to home building. It involves many stages, from site preparation and foundation laying to framing, roofing, and interior finishing.
A good builder will keep you informed and involved at every stage of the process. They should provide regular updates, respond promptly to your queries, and address any issues that arise efficiently and professionally.
It's also important to have a clear contract that outlines the scope of work, timeline, and payment schedule. Make sure you understand all the terms and conditions before signing.
6. Attention to Detail
When building a luxury home, the devil is truly in the details. High-end finishes and bespoke features can elevate your home from standard to stunning. This could include intricate architectural details, custom cabinetry, high-quality flooring, and luxurious bathroom fixtures. The choice of materials, textures, and colours can also greatly influence the overall aesthetic and feel of your home. Collaborate with experienced interior designers and architects who can help bring your vision to life, down to the smallest detail.
7. Future-Proofing Your Home
As technology advances, it's becoming increasingly important to future-proof your home during the construction phase. This means incorporating infrastructure that allows for easy integration of smart home technologies, such as automated lighting, heating and cooling systems, security systems, and home entertainment. Also, consider the potential for changing family dynamics and lifestyle needs. Designing flexible spaces that can adapt over time – like an office that can be converted into a nursery or a basement that can be turned into a home gym – will ensure your home remains functional and relevant in the long run.
Conclusion
The process of building a luxury home is a significant undertaking, but with careful planning and the right team, it can be a rewarding experience. By considering these five key factors—location, budget, builder, design, and construction process—you can ensure that your home building journey is a successful one.
Remember, the goal is not just to build a house, but to create a home—a place where you feel comfortable, happy, and truly at home. So take your time, do your research, and make decisions that align with your vision for your dream home.