CELEBRITIES
Margot Robbie: A Talented Actress Redefining Hollywood Stardom
Margot Robbie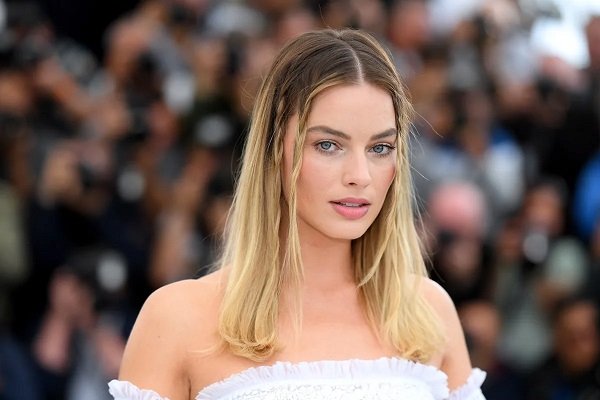 Margot Robbie is a force to be reckoned with in the entertainment industry. With her undeniable talent, striking beauty, and charismatic presence, she has quickly risen to become one of Hollywood's most sought-after actresses. In this article, we will delve into the life, career, and achievements of Margot Robbie, exploring what sets her apart in the world of cinema.
Early Life and Background
Margot Robbie was born on July 2, 1990, in Dalby, Queensland, Australia. Raised on a farm, she developed a love for the performing arts at a young age. Her passion led her to study drama at Somerset College, where she honed her skills and nurtured her dream of becoming an actress. Robbie's determination and talent eventually led her to pursue acting full-time, moving to Melbourne and later to the United States to pursue her career in Hollywood.
Rise to Stardom
Margot Robbie's breakthrough role came in 2013 when she portrayed the vivacious and unpredictable Naomi Lapaglia in Martin Scorsese's critically acclaimed film, "The Wolf of Wall Street." Her remarkable performance opposite Leonardo DiCaprio earned her widespread recognition and opened doors to further opportunities. Since then, Robbie has delivered a string of remarkable performances in films like "Focus," "Suicide Squad," "I, Tonya," and "Once Upon a Time in Hollywood." Her versatility as an actress and ability to bring complex characters to life have solidified her status as one of Hollywood's most talented stars.
Versatility and Range
What sets Margot Robbie apart from her peers is her incredible versatility as an actress. Whether she's playing a femme fatale, a charismatic villain, or a vulnerable protagonist, Robbie brings depth and authenticity to her characters. Her ability to seamlessly transition between genres and captivate audiences with her performances showcases her range and adaptability. From the seductive Harley Quinn to the determined Tonya Harding, Robbie fearlessly tackles diverse roles, leaving a lasting impact on both critics and viewers.
Accolades and Recognition
Margot Robbie's exceptional talent has not gone unnoticed by the industry. Her remarkable performances have garnered numerous accolades, including nominations for Academy Awards, Golden Globe Awards, and BAFTA Awards. In 2020, she was even included in Time magazine's list of the 100 most influential people in the world. Alongside her acting career, Robbie has also ventured into producing, establishing her own production company, LuckyChap Entertainment. Through her company, she strives to bring forth unique and diverse stories that empower women in the film industry.
Robbie's notable filmography
Margot Robbie's filmography is a testament to her versatility as an actress, as she has portrayed a wide range of characters in various genres. Here are some of her notable film appearances:
"The Wolf of Wall Street" (2013) – In this Martin Scorsese film, Robbie played the role of Naomi Lapaglia, the dynamic and alluring wife of Leonardo DiCaprio's character. Her performance garnered critical acclaim and catapulted her into the spotlight.
"Focus" (2015) – Robbie starred opposite Will Smith in this romantic crime-comedy as Jess Barrett, a talented con artist. Her chemistry with Smith and her ability to blend humor and intensity showcased her skills as a leading lady.
"Suicide Squad" (2016) – Robbie gained significant attention for her portrayal of Harley Quinn, the iconic DC Comics character. She brought a unique blend of vulnerability, humor, and unpredictability to the role, making Harley Quinn one of her most memorable performances.
"I, Tonya" (2017) – In this biographical sports film, Robbie delivered a transformative performance as the notorious figure skater Tonya Harding. Her portrayal of Harding's tumultuous life and struggles earned her critical acclaim and her first Academy Award nomination.
"Mary Queen of Scots" (2018) – Robbie portrayed Queen Elizabeth I in this historical drama, starring alongside Saoirse Ronan as Mary Stuart. Her portrayal of the complex and enigmatic monarch garnered praise for capturing the essence of the character.
"Once Upon a Time in Hollywood" (2019) – Directed by Quentin Tarantino, this film featured Robbie as Sharon Tate, a young actress and victim of the Manson Family murders. Despite having limited dialogue, Robbie's nuanced performance showcased her ability to convey emotion and captivate audiences.
"Bombshell" (2019) – Robbie played the fictional character Kayla Pospisil in this drama based on real-life events. Her portrayal of a young woman navigating the toxic environment of a news network earned her critical acclaim and a second Academy Award nomination.
Conclusion:
Margot Robbie's rise to stardom can be attributed to her unparalleled talent, dedication, and versatility as an actress. With an impressive filmography and a strong presence both on and off the screen, she continues to challenge conventions and redefine what it means to be a Hollywood star. As audiences eagerly anticipate her upcoming projects, it is clear that Margot Robbie's star will shine brightly for years to come.