TECH
Why Refurbished iPhones are a Smart Choice and Where to Find Them in Sydney
Refurbished iPhones in Sydney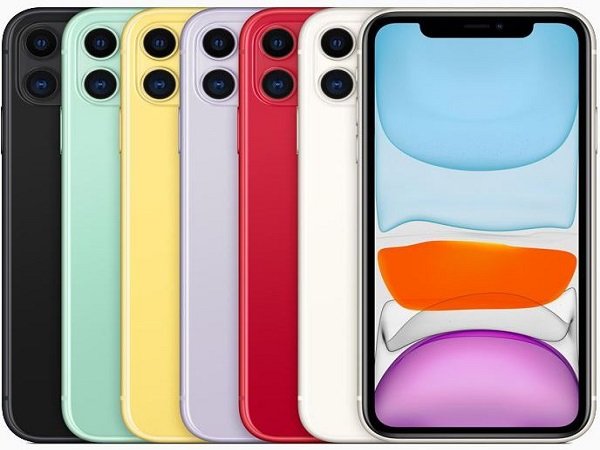 Are you looking for a high-quality iPhone without breaking the bank? Look no further than refurbished iPhones! Not only are they budget-friendly, but also environmentally friendly. In this blog post, we'll dive into why refurbished iPhones are a smart choice and where to find them in Sydney. So, sit back and prepare to discover how you can get your hands on an affordable yet top-notch smartphone.
If you're looking for a refurbished iPhone, buying a refurbished model is a great option. Refurbished iPhones are pre-owned devices that have been restored to like-new condition. They typically come with a new battery and outer shell, and all of the internal components have been cleaned and tested.
There are several benefits to buying a refurbished iPhone. First, it's more affordable than buying a brand-new phone. Second, you're getting a phone that's been thoroughly tested and is in excellent working condition. By choosing a refurbished iPhone, you're helping to reduce electronic waste.
Sydney is home to several great stores that sell refurbished iPhones. Mobile Guru is one of the most popular options, offering a wide selection of models at competitive prices. Other great choices include Dick Smith, Harvey Norman, and JB Hi-Fi.
When shopping for a refurbished iPhone in Sydney, it's important to do your research and buy from a reputable store. Be sure to read the fine print so you know what's included in the purchase price (e.g., warranty information). And don't forget to ask about return policies in case you need to exchange or return your phone.
Things to look out for When Buying a Refurbished iPhone
When you are looking for a great deal on an iPhone, you may consider buying a refurbished model. Here are some things to keep in mind when shopping for a refurbished iPhone:
Make sure the seller is reputable – Only buy from sellers who have a good reputation and plenty of positive feedback.
Check the warranty – Some refurbished iPhones come with a warranty, while others do not. Make sure you know what you are getting before you make your purchase.
Inspect the phone – Carefully inspect the phone for any damage or signs of wear and tear. If possible, test out the phone to make sure all features are working properly.
Ask questions – If you have any questions about the phone or the seller, be sure to ask them before you make your purchase.
Where to Buy Refurbished iPhones in Sydney
Mobile Guru is the ultimate destination for buying online refurbished iPhones in Sydney. With a vast range of iPhone models and colors, this store offers the best deals on top-quality devices that have been expertly restored to their original condition by skilled technicians. The store's approach towards customer satisfaction is commendable as they ensure every device meets high standards of functionality and durability before it goes out for sale. Additionally, Mobile Guru provides excellent customer service with friendly staff who are always ready to help you find your perfect iPhone match at an affordable price. So whether you're looking for an older model or the latest release, visit online  to Mobile Guru where you can buy a refurbished iPhone with confidence knowing that each device comes with a warranty period and has passed rigorous testing protocols to meet industry standards – giving you peace of mind knowing that your investment is worth it!
Conclusion
Refurbished iPhones offer great savings and the chance to experience a premium model for less, making them an excellent choice for those on a budget. Sydney has many reliable stores that specialize in refurbished iPhones, ensuring you get quality products with a warranty. Now that you know why refurbished phones are such a smart choice and where to find them in Sydney, all that's left is to find the perfect phone for your needs!