CULTURE
TwoBirds Bridal: An Unparalleled Bridal Journey in Australia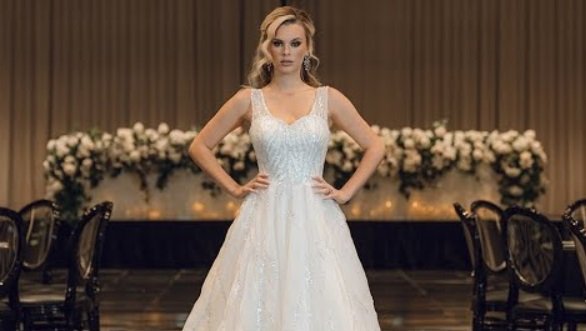 Selecting the perfect wedding gown is a monumental milestone, interwoven with dreams, traditions, and personal aesthetics. When Australian brides visualize this landmark experience, TwoBirds Bridal emerges as a luminary in the industry.
Navigating the vast universe of wedding dresses is no simple task. The quest isn't solely about the gown; it envelops emotions, ambiance, and the entire bridal expedition. TwoBirds Bridal has captured the essence of this journey, earning its revered title as Australia's top-tier bridal store.
The Distinctive TwoBirds Advantage:
Diverse Array: Every bride's vision is unique. Recognizing this, TwoBirds Bridal offers an unparalleled spectrum of styles. Whether you're inclined towards modern sophistication or bohemian charm, their collection effortlessly spans the gamut.
Signature Collections: Collaborations with esteemed designers, particularly the exclusive rights to the Label of Love collection by MASAL, distinguishes TwoBirds. This line, imbued with European artistry and finesse, promises brides an essence of overseas allure.
Bespoke Bridal Endeavour: The wedding dress voyage at TwoBirds Bridal transcends mere shopping. With proficient consultants and masterful tailors on board, brides are not just selecting a dress, but crafting a memory.
Atmospheric Allure: Nestled in Wetherill Park, their establishment exudes opulence. The quartet of majestic showrooms, accentuated with radiant chandeliers, amplifies the magic, making every visit an event.
Tailored Perfection: TwoBirds Bridal cherishes the bride's vision. Their customization services underscore their belief that a wedding gown should be a collaborative masterpiece.
A Storied Legacy: Over a decade in the bridal realm has cemented their reputation. With myriad brides, stories, and dreams curated, their chronicles underscore their unwavering devotion to bridal excellence.
TwoBirds Bridal encapsulates Australia's diverse tapestry of cultures and traditions. Recognizing a wedding gown as more than attire, but as a voice, they curate collections that resonate with every bride's ethos. From avant-garde designs echoing contemporary flair to classics echoing timeless traditions, they've ensured inclusivity.
Furthermore, their digital imprint allows brides across New South Wales and farther to virtually peruse their offerings. However, it's within the brick-and-mortar confines of TwoBirds Bridal that the magic truly crystallizes, merging the palpable with the profound.
Wearing the crown as Australia's premier bridal store goes beyond accolades; it's a pledge. A pledge to honor the faith countless brides vest in them. A pledge to perpetually evolve and redefine bridal paradigms. As they chart their future, this commitment is their compass.
For those about to embark on their bridal voyage, TwoBirds Bridal offers not just a destination but a transformative experience, punctuated with warmth, wisdom, and a touch of whimsy.